For a homeowner, remodeling railing is often a one-time event and an on-the-job learning experience. At first, planning a railing replacement for your home might seem a little daunting, but it needn't be.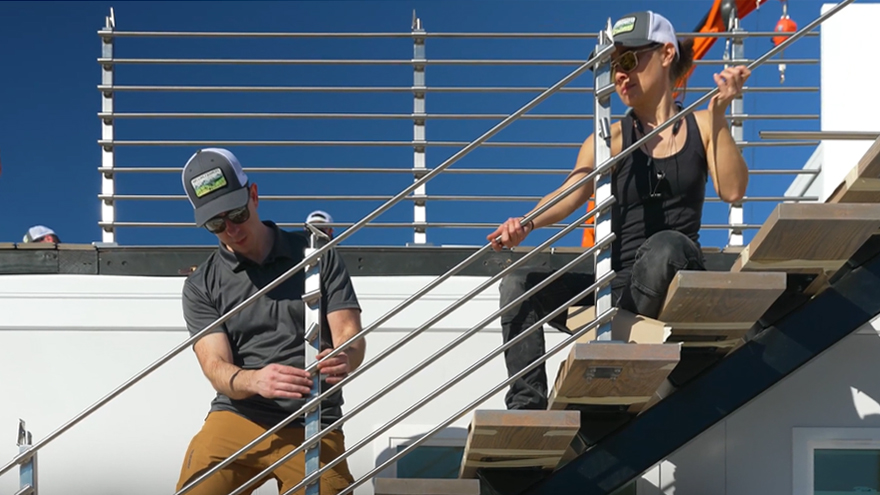 Why Remodel?
Remodeling parts of your home can help you put down roots, feel settled, and positively impact your quality of life. Finding the perfect property is rare, but a home with great bones can present a once-in-a-lifetime real estate opportunity for those bold enough to undertake the work.
Remodeling railing vastly changes the appearance of your home. Whether completing a DIY deck remodel, fixing your front porch railing, or sprucing up your staircase, you will be amazed by how much difference a modern railing system makes.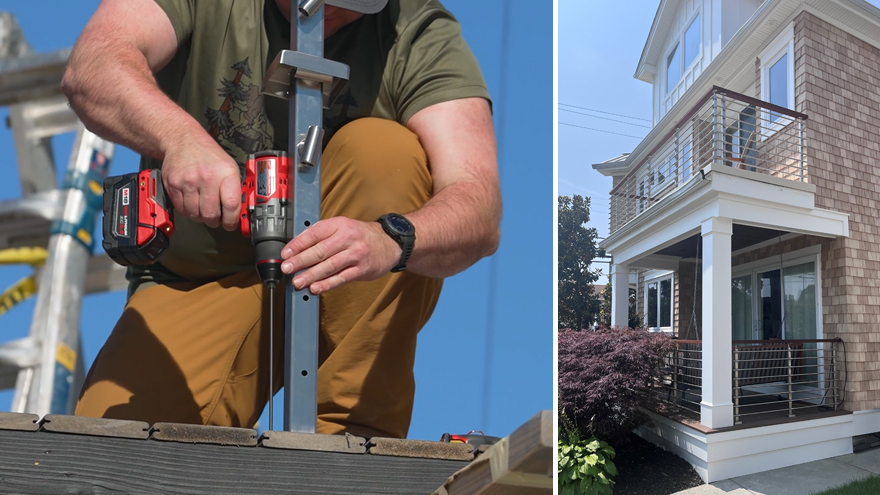 Ready to Make a Start With Your Railing Project? Here Are Our Top Tips for Railing Remodel Success
Pick a railing style with looks that will last. Transforming your home with a modern stainless steel railing will upgrade your property and give it a contemporary look far superior to other railing materials.
Prioritize quality. Once you have installed your new railing, you will experience and appreciate an exceptional railing design every day for years to come.
Choose a well-designed but simple railing system. Your time is precious. Opt for a railing kit that requires limited assembly and modification to install.
Select a code-compliant railing design that's ICC-ES-approved. That might seem like a no-brainer, but surprisingly not all railing systems are ICC-ES-approved.
Whole House Outdoor Railing Remodel — Featured Project
The homeowner of this property created a beautiful, cohesive look by installing the Cascadia stainless railing system on the front porch, balcony, deck, and stair entryway. The modern railing remodel complements the home's high-end look.
Stair Remodel

When living in a well-kept neighborhood, it's desirable for the front entryway of your home to be welcoming to guests and visitors. Potted plants and attractive paint colors help, but a beautiful stainless railing design takes it to the next level. Cascadia is a breeze to install on slopes and stairs. If you plan to remodel a staircase, pivot the post top to the correct angle and attach the handrail. — It's that easy!

Deck Remodel

Nothing invokes a feeling of relaxation like socializing outside on a glorious day with friends. Improving your outdoor space with a deck railing upgrade is a great way to showcase your style and create a space perfect for entertaining.

Balcony Remodel

The homeowner selected a stainless rod railing for the balcony remodeling project. The elegant balcony remodel makes a statement and enhances the home's curb appeal. The modern railing design will surely make your home the envy of the neighborhood.